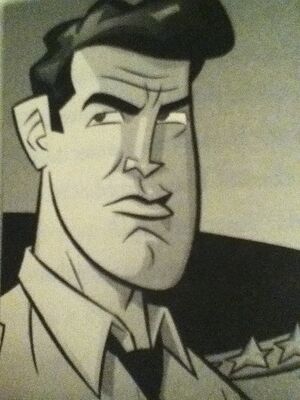 Agent Alexander Brand was a former member and leader of the N.E.R.D.S. team. He and Ms. Holiday have established a love connection and start dating in the third book. His cover is the school's janitor. He got an injury while on a mission so he needs to use a cane. In the fourth book we find out that his cane can point a razor sharp blade out of the end. His older brother died in an unspecified war. In the third book it is revealed that his brother is alive in an unknown alternate universe.
Relationship to Other CharactersEdit
Ms. Holiday (romantic interest)
McKayla Brand(wife)
Heathcliff "Choppers" Hodges (A.K.A Simon, Screwball, Brainstorm')
Albert Nesbitt

Ad blocker interference detected!
Wikia is a free-to-use site that makes money from advertising. We have a modified experience for viewers using ad blockers

Wikia is not accessible if you've made further modifications. Remove the custom ad blocker rule(s) and the page will load as expected.